MADDY, NEW JERSEY/NYC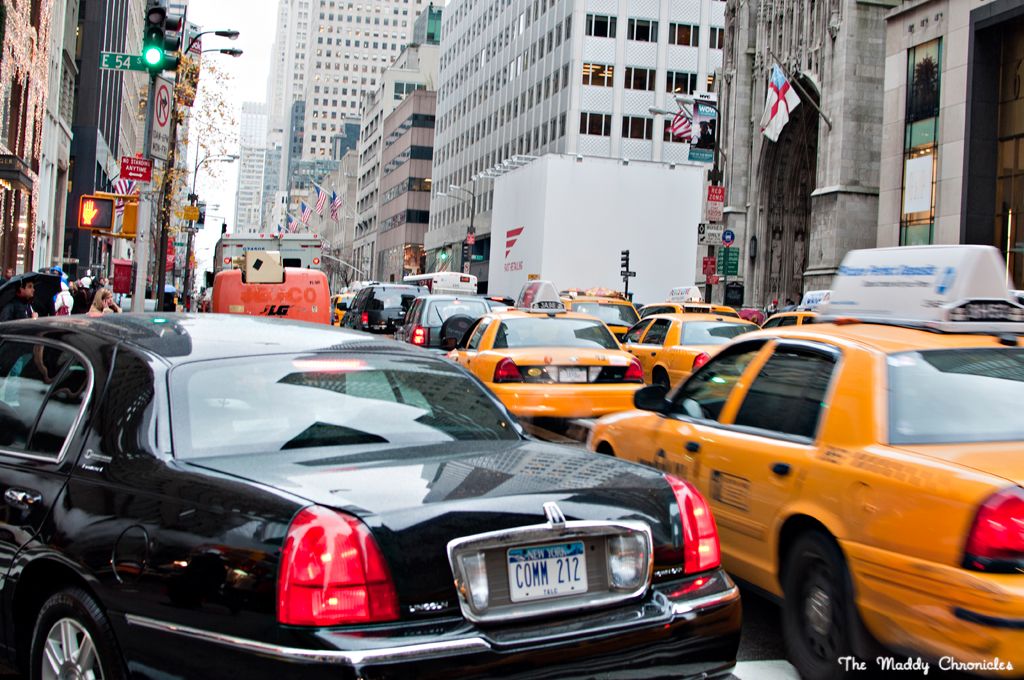 One thing I could do without during the holiday season: traffic!
BUCKEROOMAMA, HONG KONG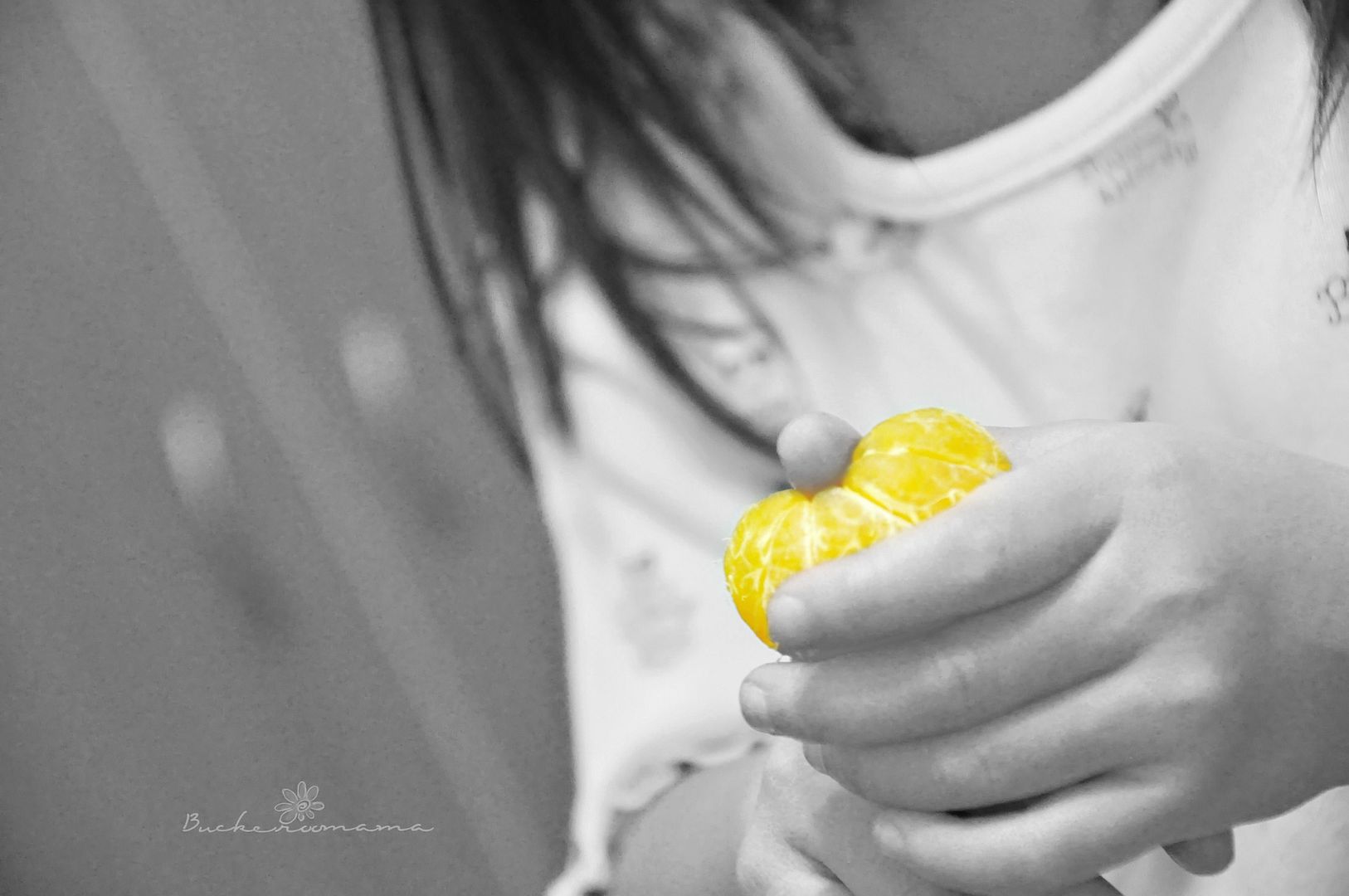 Zoë loves eating (and playing with) "baby oranges."
CAROLINE, ENGLAND (UK)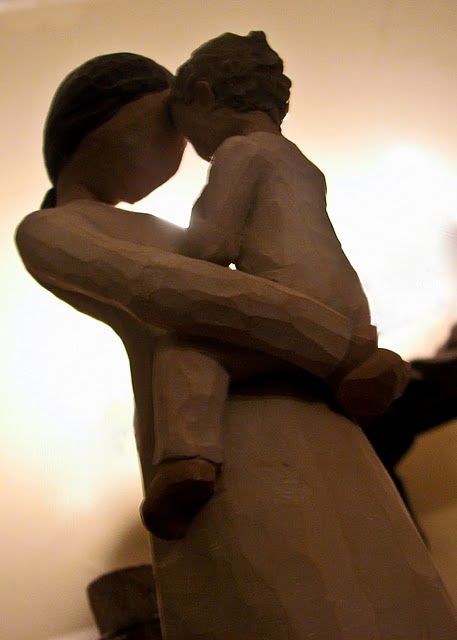 Today we were originally going to share our favourite 'knick-knacks' with you all, and I decided to leave mine up because, well, this precious ornament of mine speaks volumes about my life. And as I type this I am still waiting for No.8 to arrive, so it's even more poignant at this time. I only wish I was as thin as my knick-knack!!
LOLA, UTAH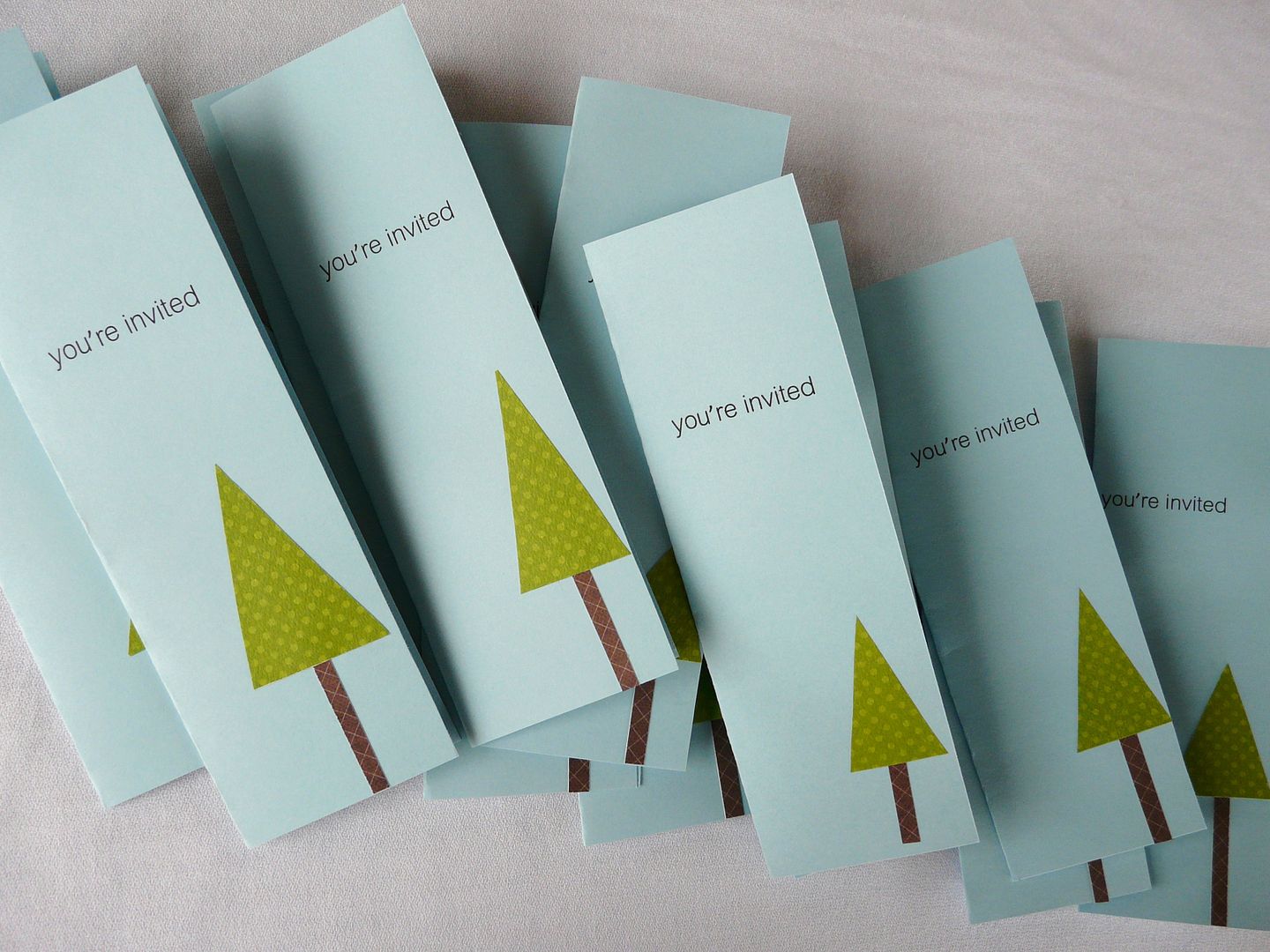 Today, we are hosting a big "Christmas Cookie Decorating" Party for all of the kids in the neighborhood. (Wish me luck! ha ha!)
BECKY, PHILADELPHIA
Today I am thankful for cameras that help me remember magic moments.
RIKAKO, JAPAN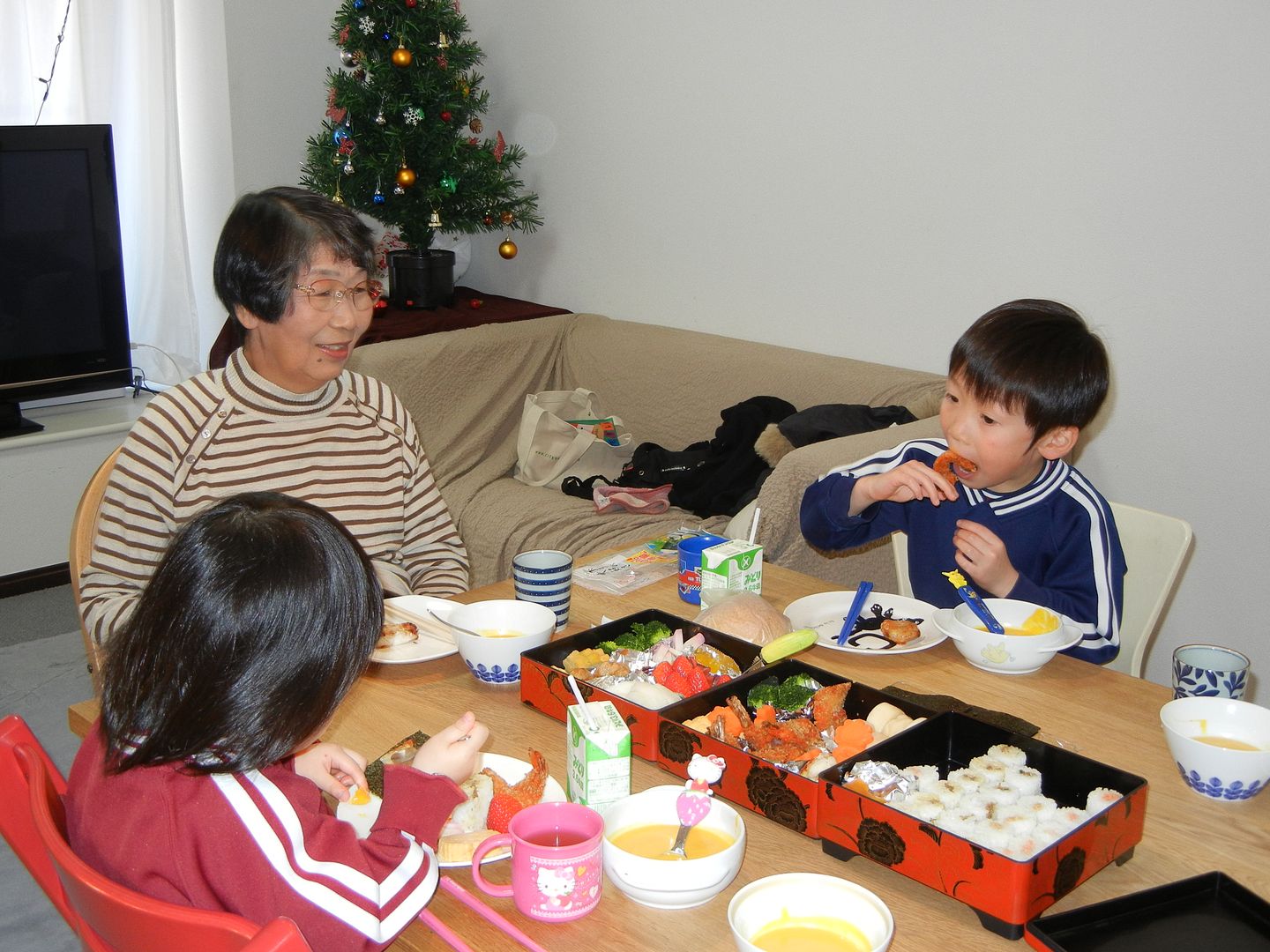 Grandma came over with the lunch box. Kids loves her cooking.
WANDA, CANADA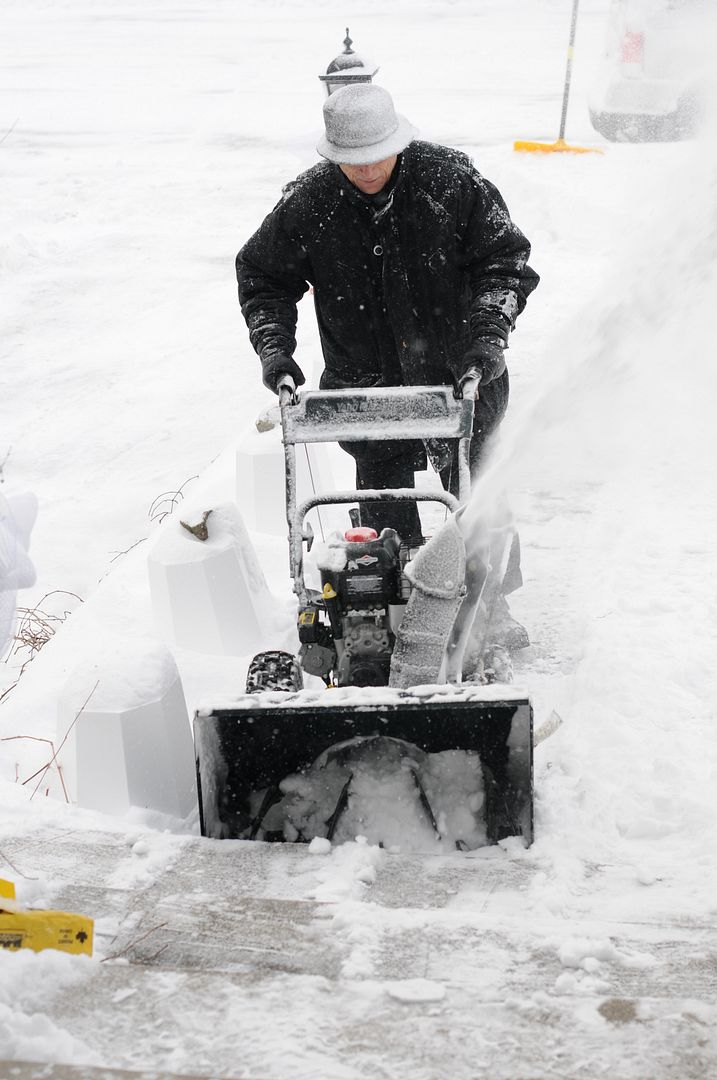 We just got our first "dump" of the white stuff. Here's the hubs takin' care of business.