BUCKEROOMAMA, HONG KONG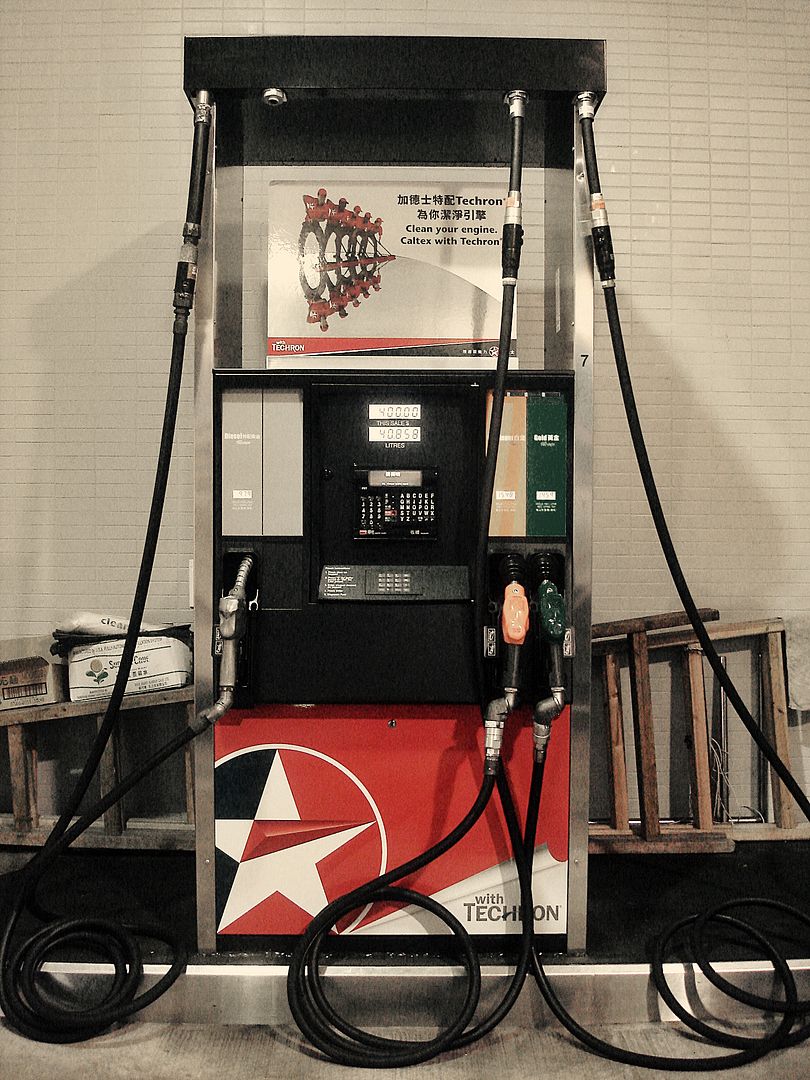 Gas costs HK$14.59 per liter (around US$1.9 per liter). 42% of the cost is actually government tax. Oh, my husband asked me to point out that this particular gas station is housed on the ground floor of a 10+-storey building... and not on a stand-alone lot. We basically drive through one side of the building, gas up, and then exit through another side.
TEZZIE, FINLAND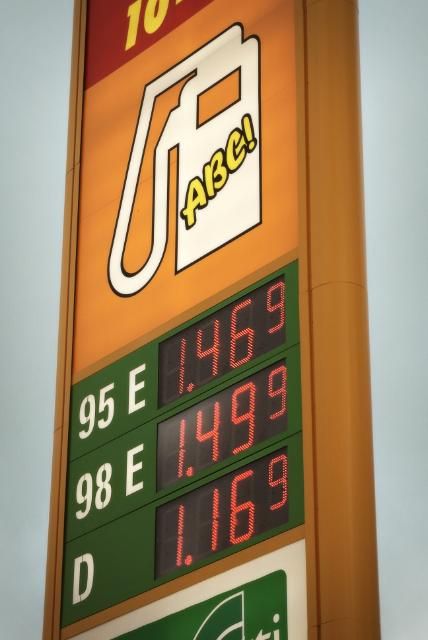 That would be Euros per litre...one litre is equal to 0.26 gallons (US). Not surprisingly, we don't have a huge driving culture here in Finland. I only know of one drive through fast food place...and absolutely NOTHING else is drive through here. People make sure to not have long commutes...and those who have summer cottages, tend to have one within a half hour's drive from their house!
BECKY, PHILADELPHIA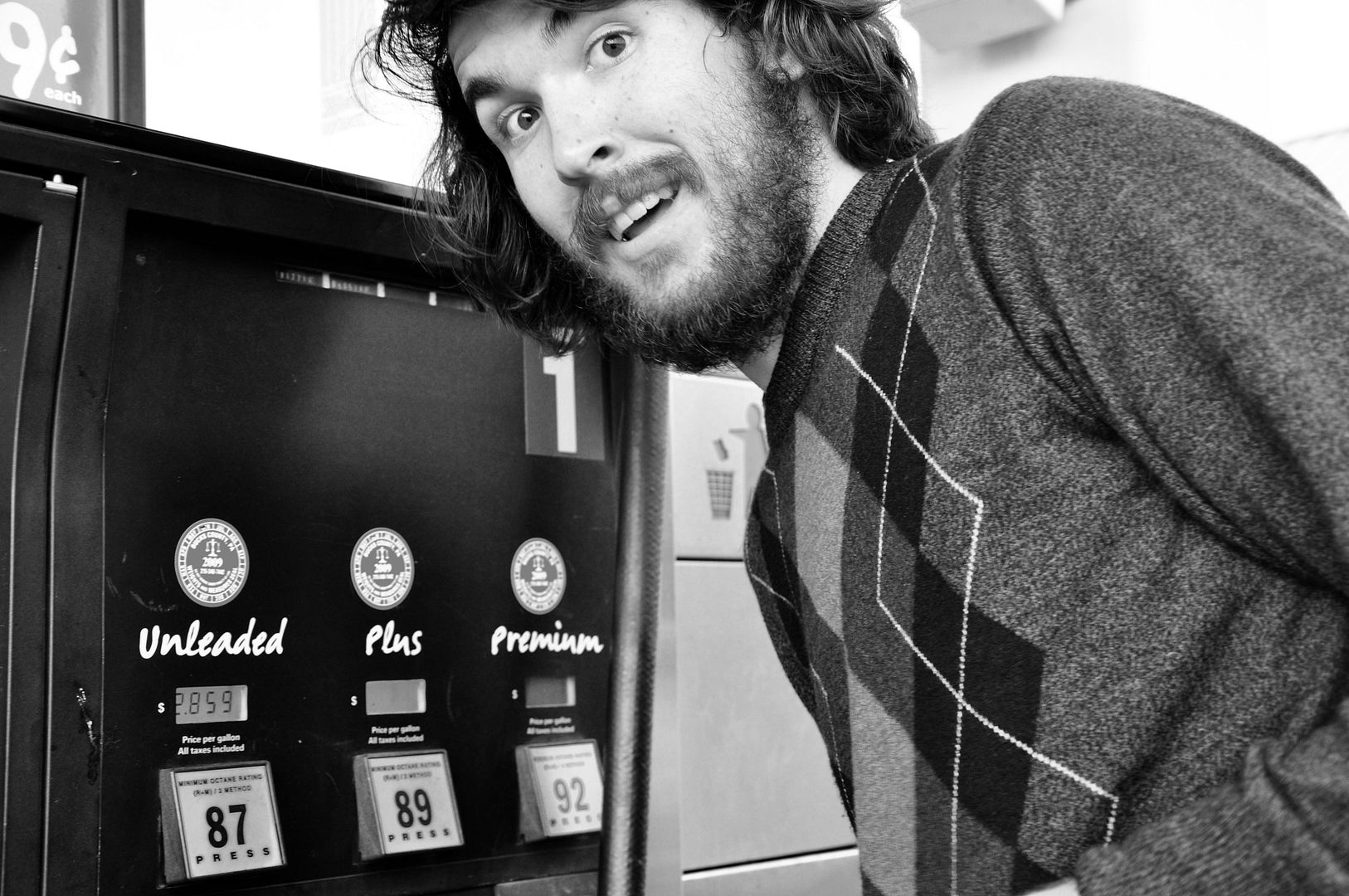 Well, I had to accost a total stranger in the Wawa parking lot for this assignment. I took a picture of the sign but it was extremely boring. I decided to drive over to the pumps and there I found this fabulous man who was pumping his gas. He looked like the LAST thing in the world he wanted to do was have his picture taken but I told him that women all over the world were going to be looking tomorrow and we needed him. He obliged : ) . Our regular gas is 2.85 right now. Not too outrageous. Have you ever taken a strangers picture at the pump? I highly recommend it!
RIKAKO, JAPAN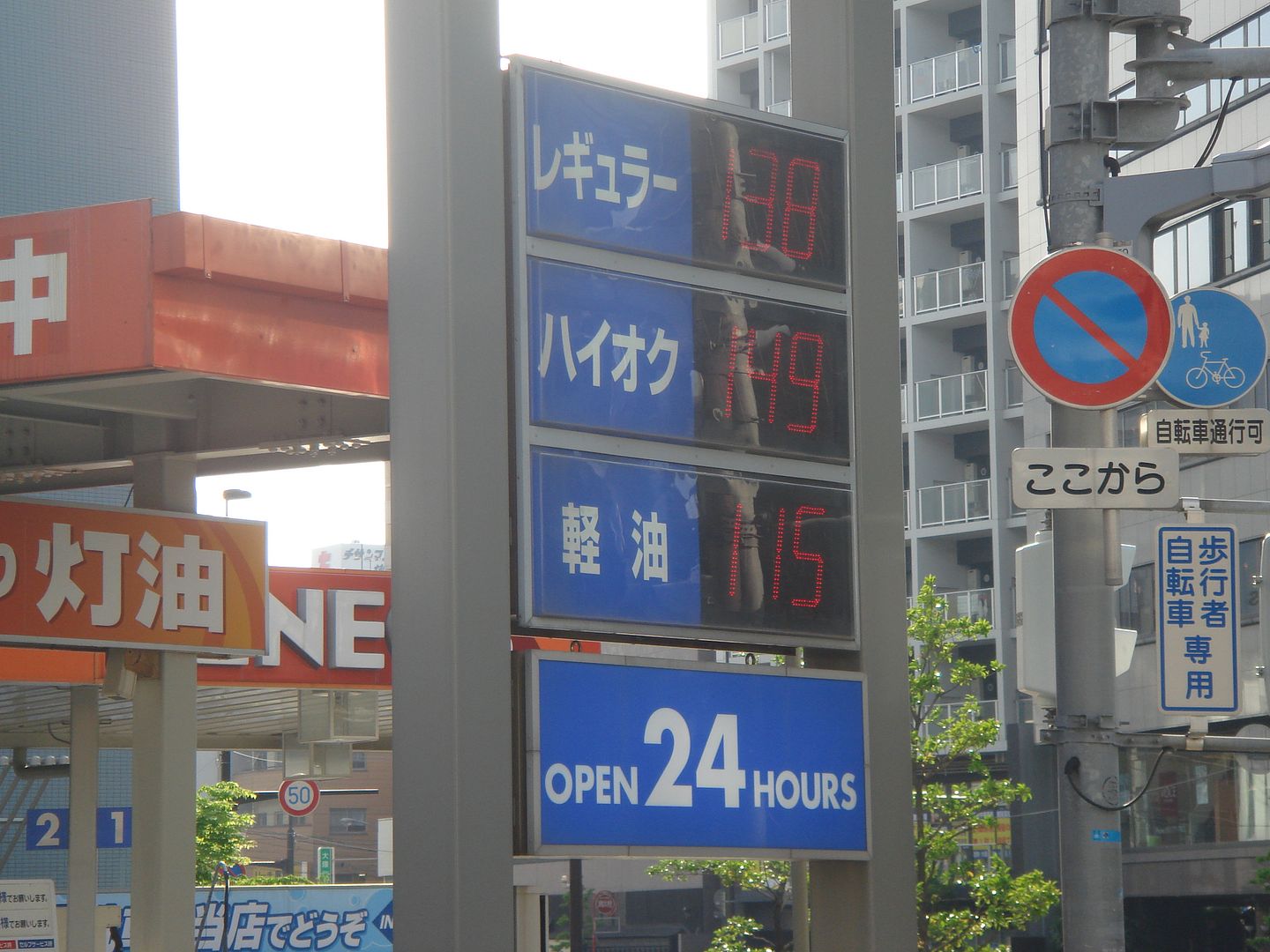 From the top, Regular 138yen(US$1.50), High-Octane 149yen(US$1.62), Diesel 115yen(US$1.25) per liter.
Prices are going up these days.
SARAH, GEORGIA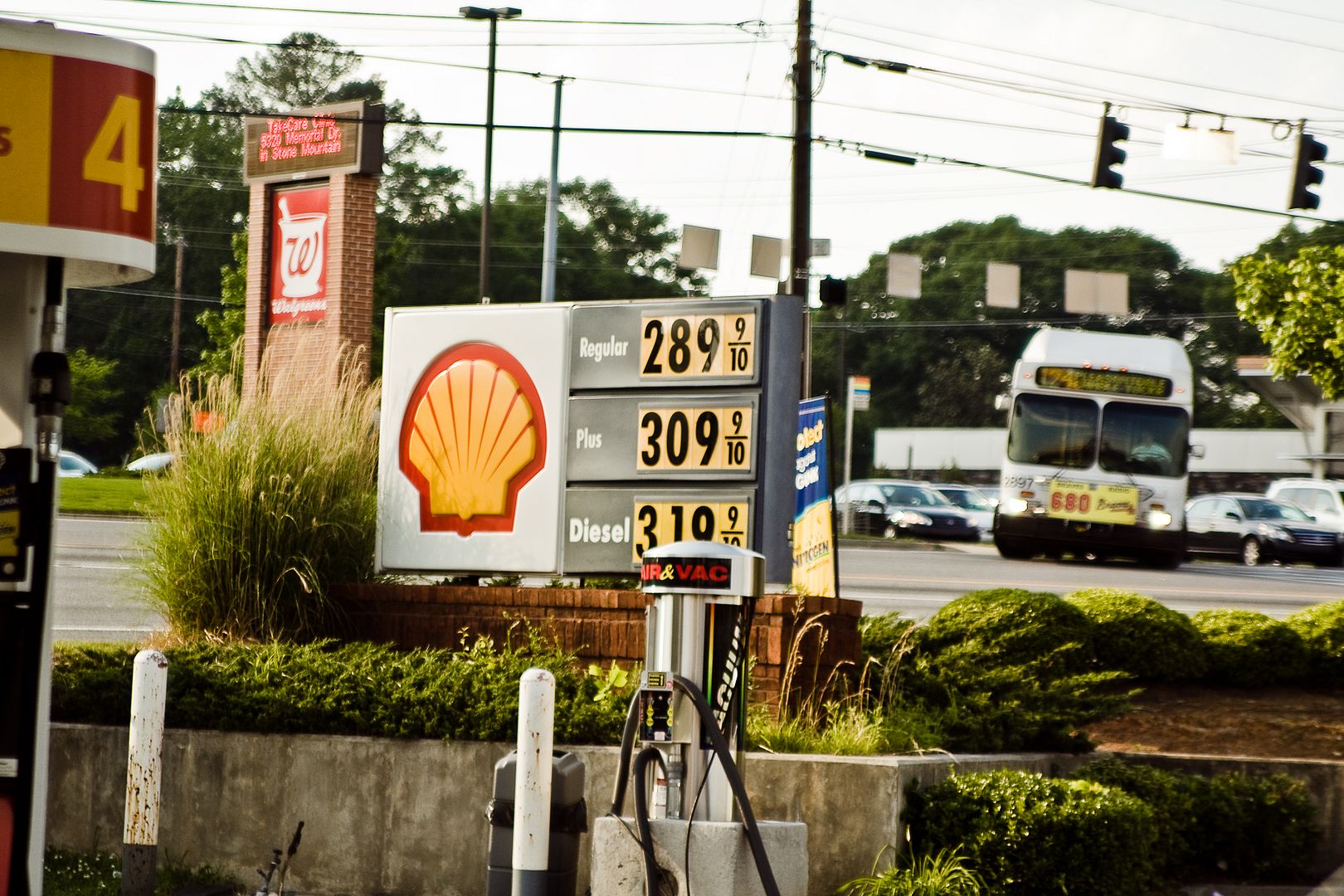 This was last week, not my typical gas station, but in true "Sarah" fashion, I had run my fuel tank down to the last drop and coasted in to the closest gas station possible! That habit drives my husband insane, but I have YET (knock on wood!) to run out of gas :)
SONYA, THE NETHERLANDS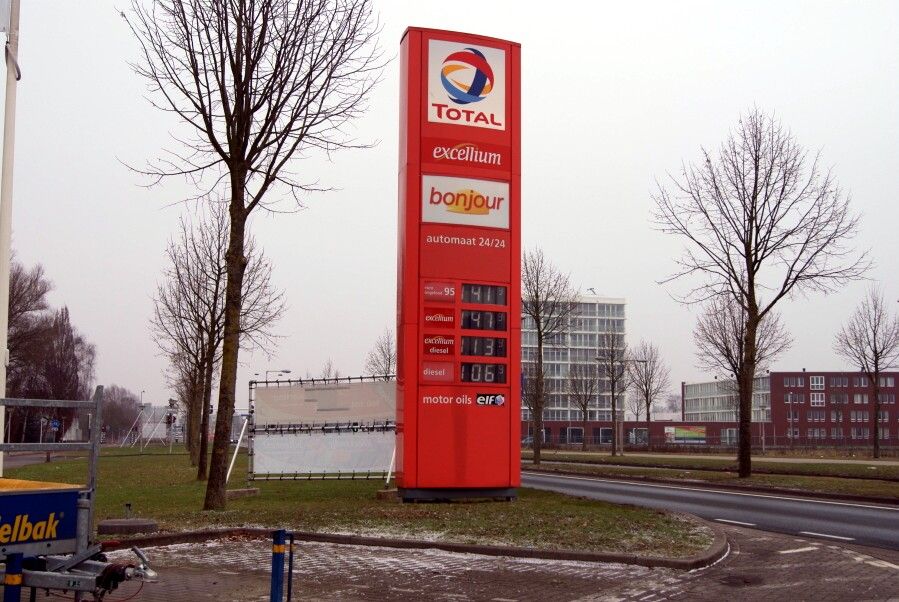 We are taxed heavily for our fuel. The price has gone up again since I took this photo. Right now we pay 7.20 a gallon but have paid close to 10 at one time. I can not remember the last time we filled the tank up.