CAROLINE, ENGLAND (UK)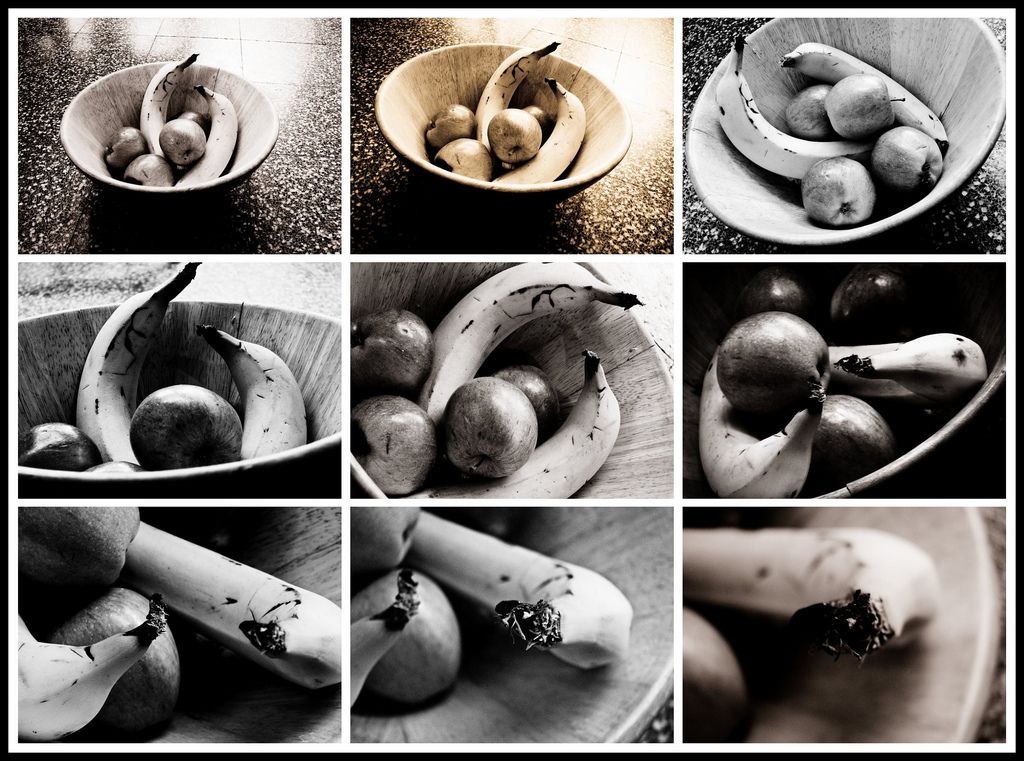 I took this a while ago for a DPS assignment, but as bananas are definitely my favourite, no-fuss fruit, here they are :D
SARAH, GEORGIA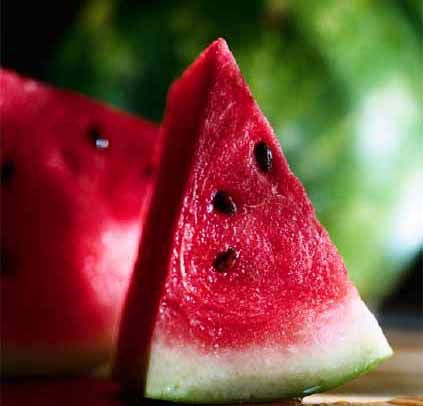 This is my absolute favorite fruit! I did not take this picture (found it on the web) since I haven't bought any watermelon yet this season. But as soon as they are ripe -- my refrigerator will be stocked! We're also growing some in our garden this year, so I'm hoping we'll have lots :)
LOLA, UTAH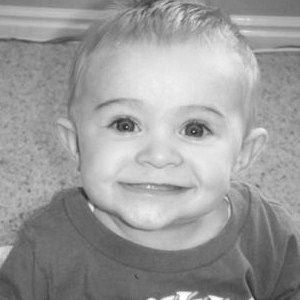 My nephew Jack. He and Kort are some of my favorite fruits (and nuts) of all time! ha ha! But peaches are my absolute favorite fruit. I like 'em ripe and juicy. I could eat them all day. Unfortunately, I'm going to have to wait for this fall to get to the really good ones!
TEZZIE,FINLAND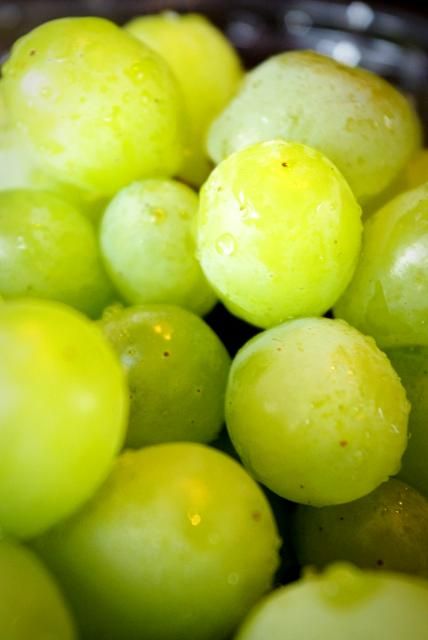 Well...it's actually got to be a tie between strawberries and mango, but since I didn't have either of those at home, then grapes probably come in a close third ;D
BUCKEROOMAMA, HONG KONG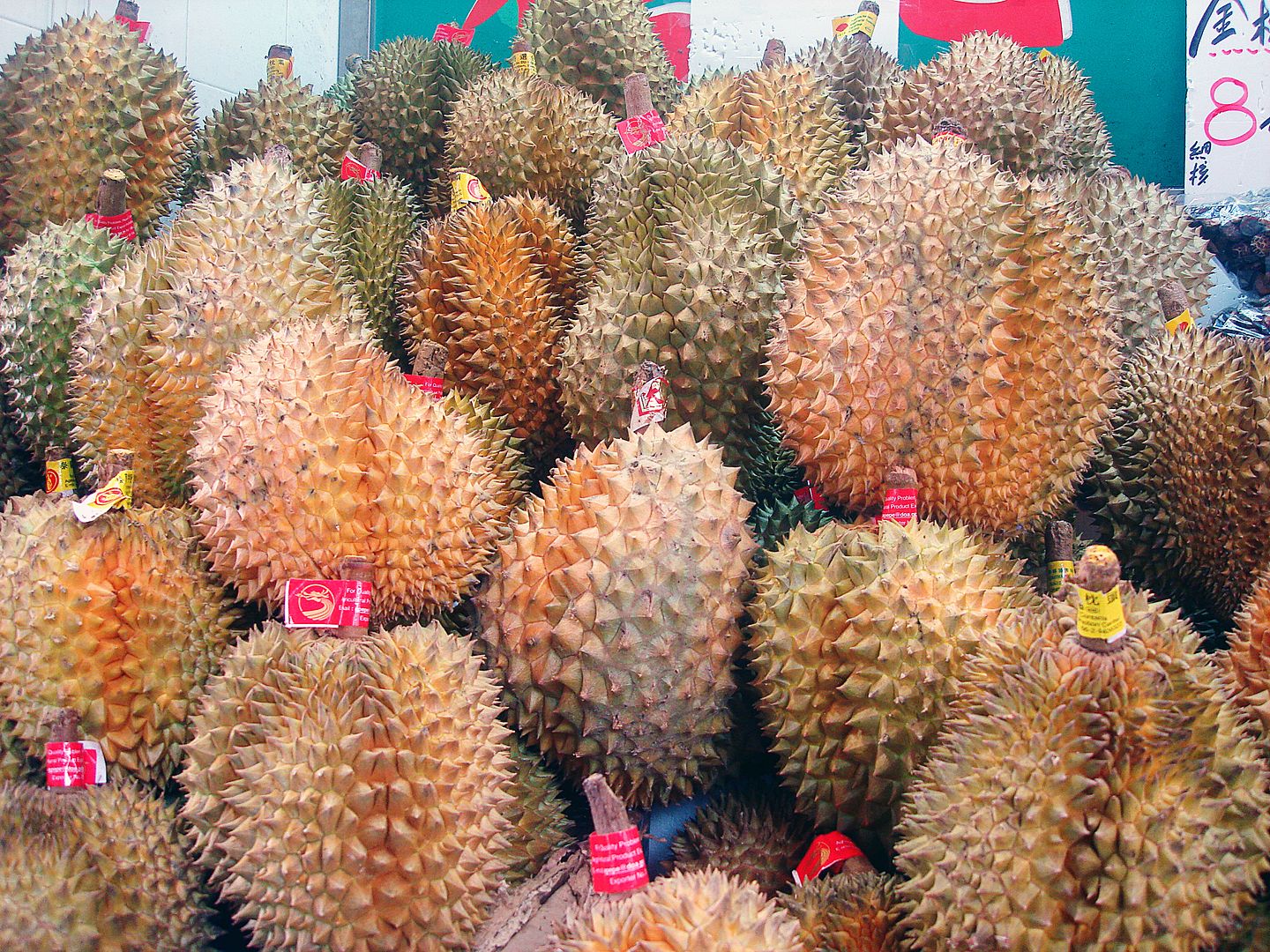 Durian. King of Fruits. NOT my favorite and never will be (have you ever smelled one?), although my husband and both kids LOVE it. (My favorite fruit is actually the watermelon... I didn't manage to get any good photo though, so I thought I'd share this instead.)
BECKY, PHILADELPHIA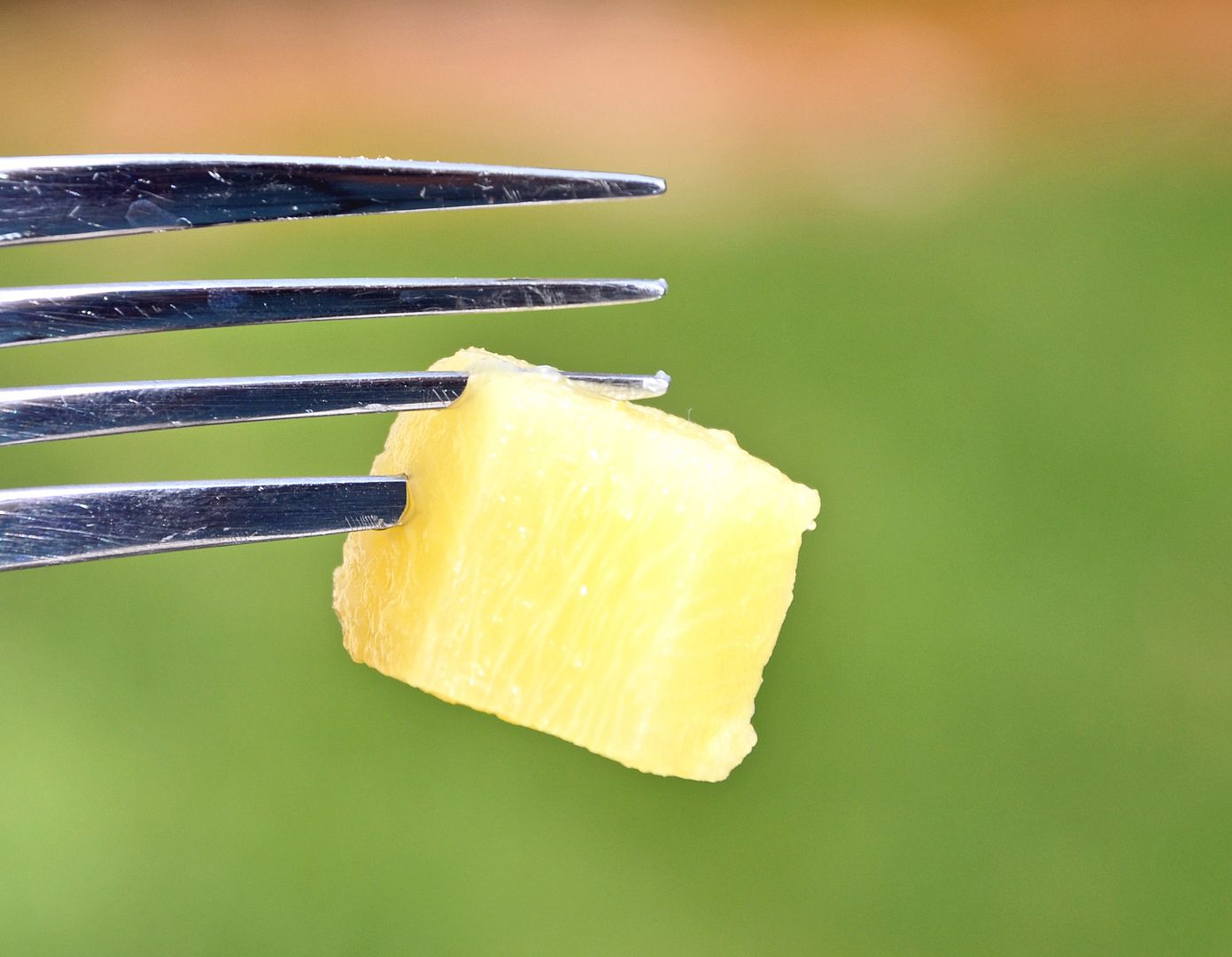 Pineapple chunks are my favorite.
'Avoid fruit and nuts.
You are what you eat.'
~Jim Davis
RIKAKO, JAPAN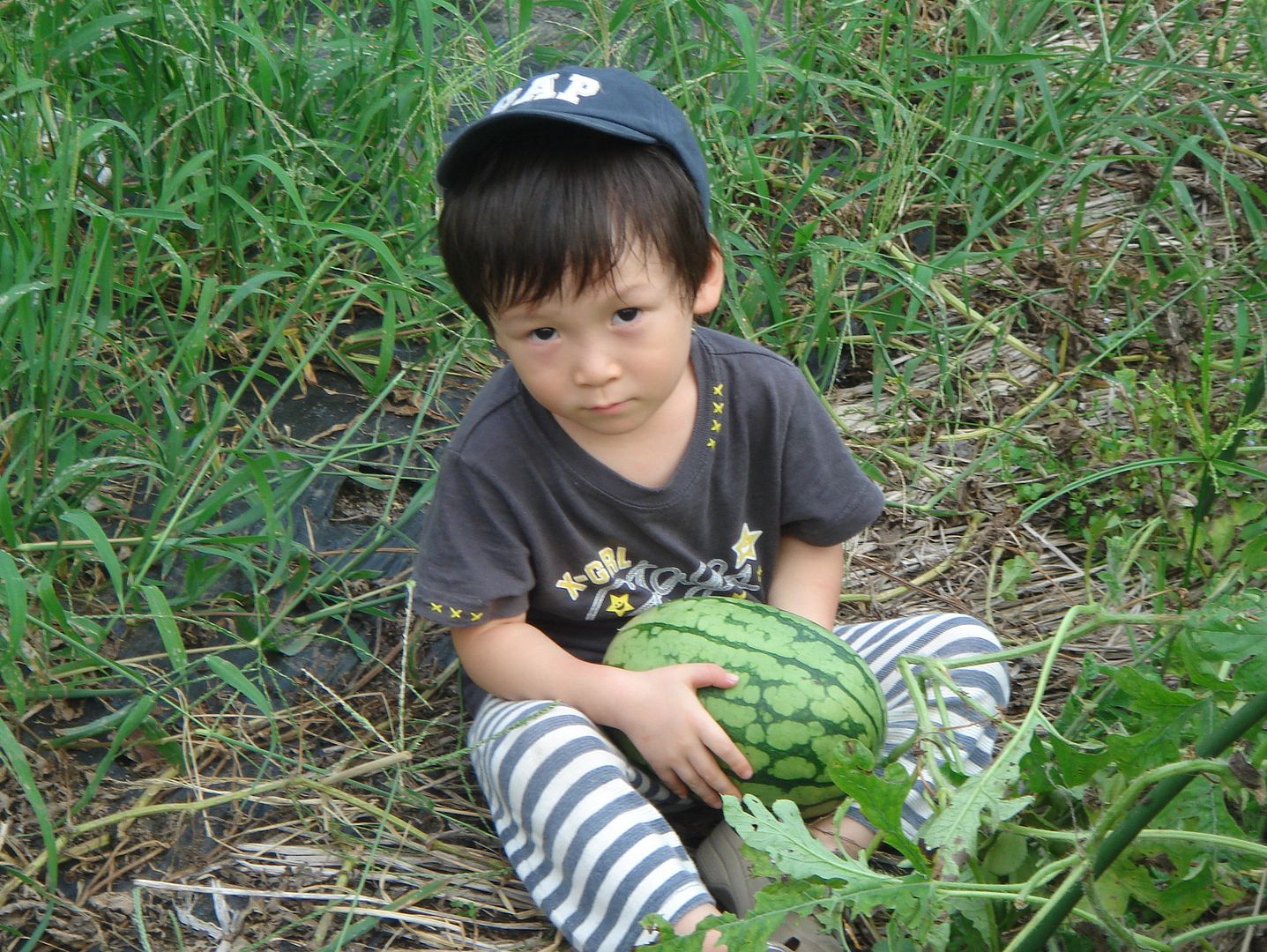 I love all kinds of fruits, Especially, I liked the fruit that my father grew. Watermelon during summer! He also grew Kiwi fruit. This photo was taken 3 yrs ago, I don't know why he looks so mad??.