The entry window for our "Today" Photo contest is officially closed!
We were overwhelmed and delighted by the great response from beautiful, creative, talented women from all over the world! We can't even begin to tell all of you what a gift it was to be given the opportunity to have little peek into each of your extraordinarily ordinary (in the best way imaginable) "todays." Our fabulous guest judge
Miz Booshay
is hard at work putting together a top ten, and we are SO glad that it's her job and not ours! We will post the top ten photos in the next couple of days and open the voting, so stay tuned! We can't even begin to tell you how lovely it was to "meet" each of you and we hope you'll be back to do more sharing in the very near future!
Here are some things that made us smile today:
TEZZIE, FINLAND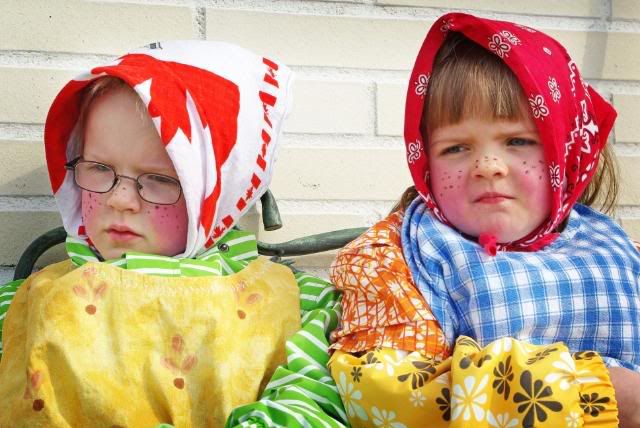 Remembering trying to get my kids to pose and smile after having done the traditional Easter trick-or-treating as Easter witches :D (read all about how we celebrate easter in Swedish Speaking Rural Finland on
my blog!
)
SUKI, GERMANY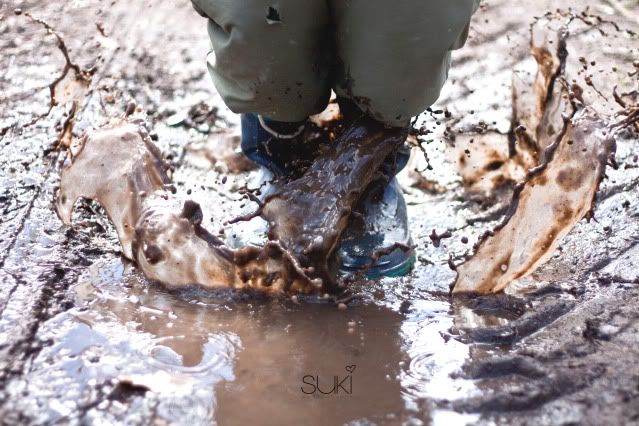 Puddle jumping is so much fun.
BECKY, PHILADELPHIA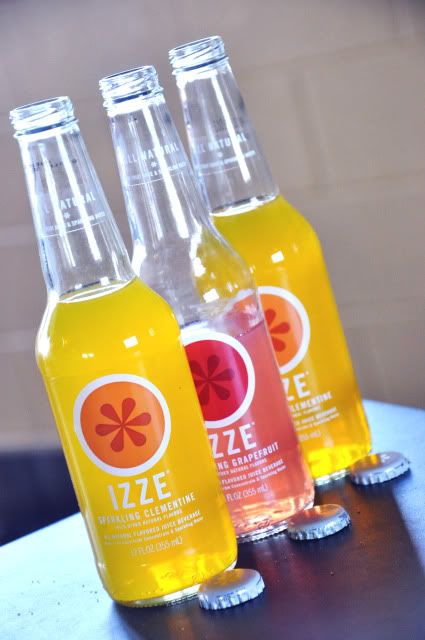 The boys got soda in glass bottles at our playland today. They thought it was very grown up. Kaishon has kept his bottle and fills it regularly with water. I love boys.
LOLA,UTAH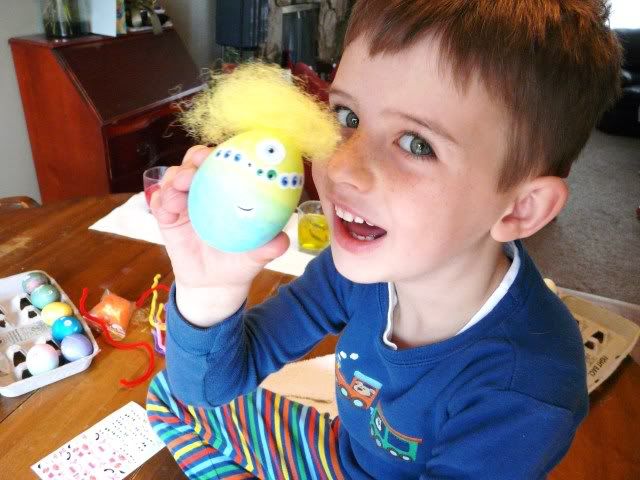 Alien Afro Eggs always make me smile...but that's sort of a given, don't you think? Freckles, striped jammies, and toothless 6 year old smiles also tend to do the trick as well!
EMILY, ITALY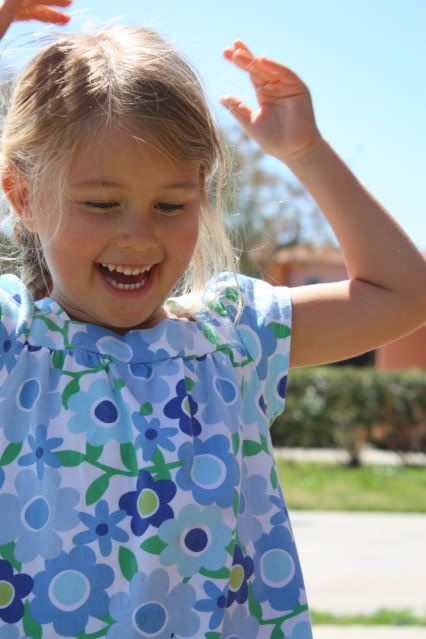 My daughter has the prettiest laugh. She always makes me smile!
BUCKEROOMAMA, HONG KONG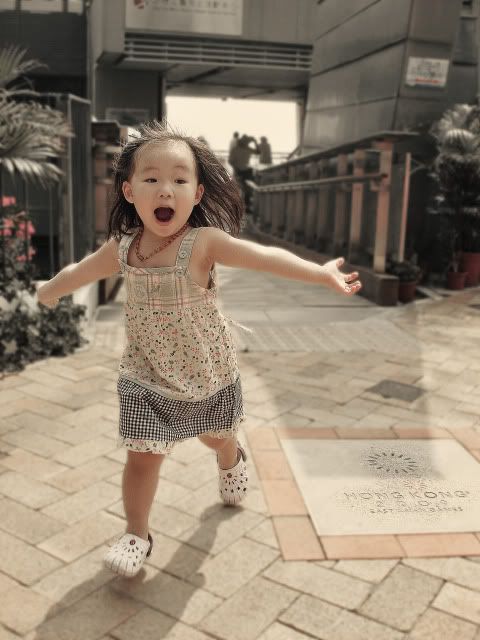 My girl makes me smile... always, every day... not just today.
KATIE, INDONESIA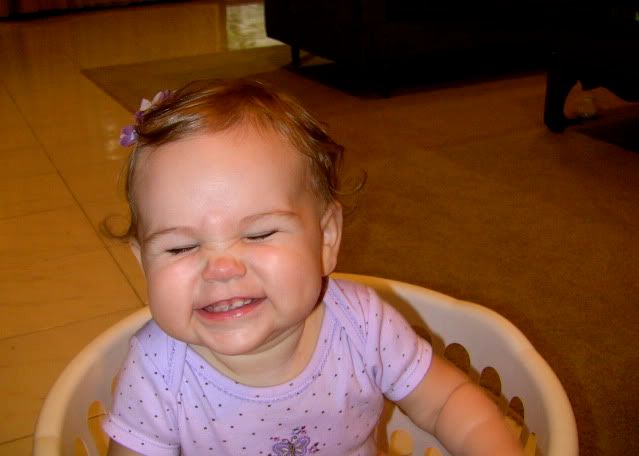 Today and everyday my little Emilie makes me smile. Today I have an extra big smile on my face though because it is her FIRST BIRTHDAY!!! Happy birthday my sweet baby girl. I love you so very much!
CORNELIA, SOUTH AFRICA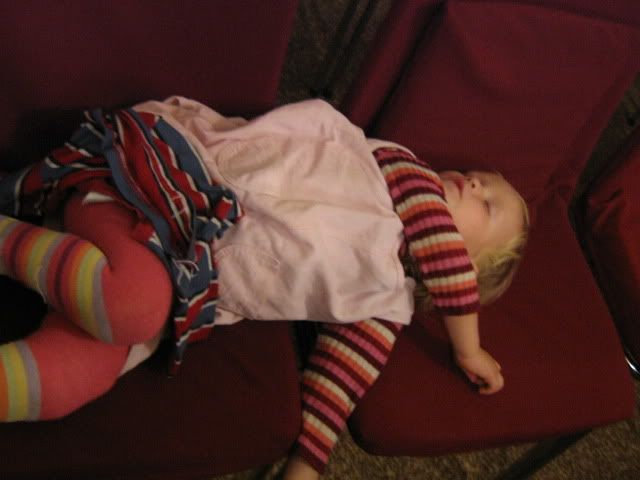 This little darling fell asleep during church...isn't it a very complicated position that she sleeps in?:-)
NISA, THE BAHAMAS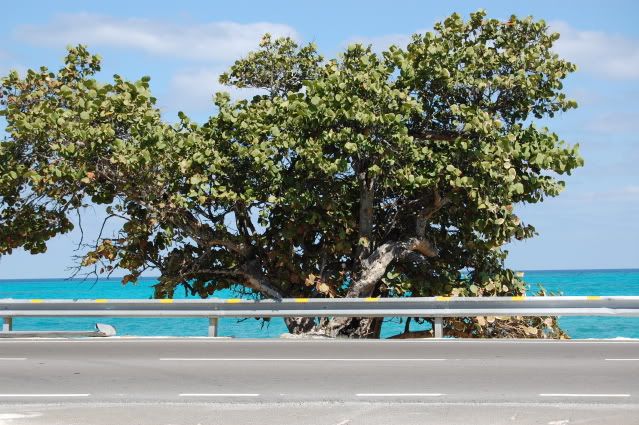 Being outside and seeing the beautiful color of the water.
RIKAKO, JAPAN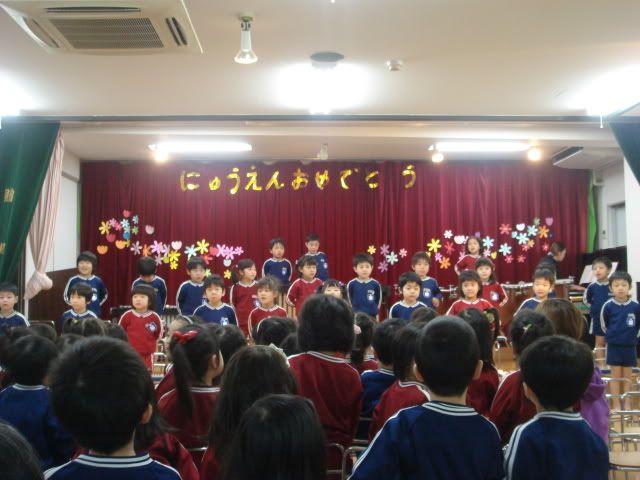 The new school semester starts in April. The class of my son who is the oldest in the kindergarten performed the song and music of welcome for the new students. My son always gets nervous.
SARAH, GEORGIA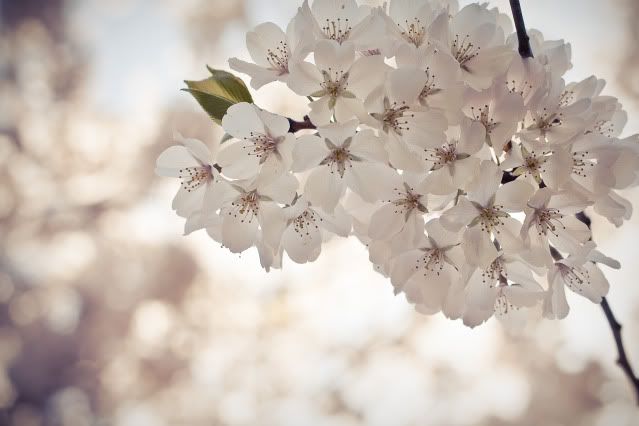 I love the cherry blossoms all in bloom right now. The trees are covered in so much white it looks like snow from a distance! My kids love it when a gentle breeze comes along and little white petals start fluttering to the ground in a flurry!