BECKY, PHILADELPHIA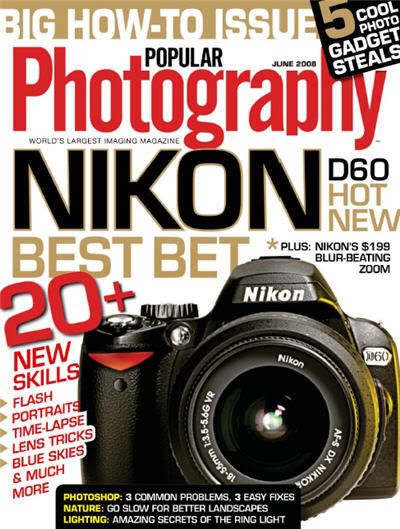 I am so cheap! Do you know how I get my favorite magazine? I go to our local thrift store on half price day and get old copies for a quarter. I put them in my work bag to meander thru while I am in the court waiting room a few days a week. They are a lifesaver!
SARAH, GEORGIA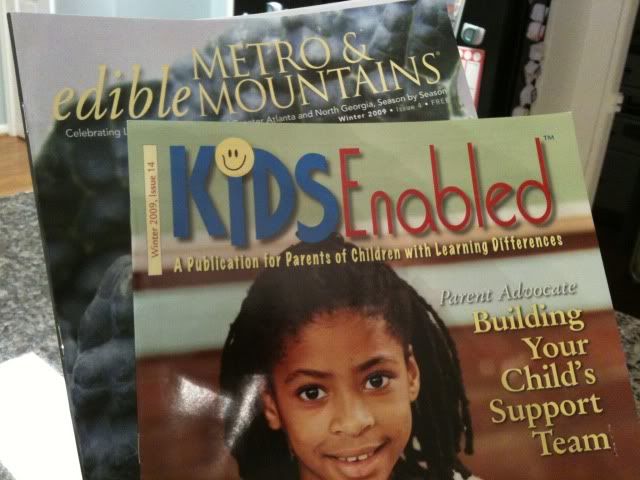 Please excuse the picture -- I took it with my phone :) My all-time favorite magazine to read is Southern Living, but I quit subscribing to it because I would tear out every recipe I wanted to try and every project I wanted to do and every trip I wanted to take and, well, it just got to be a little much :) But it's still THE magazine I'll buy for a long car trip or something like that. These are the 2 magazines I had at home that I've read most recently. The first is one from the "free stash" that they give out at the pediatrician's office. We have a son who has ADHD and ODD, so when I saw the headline "Parent Advocate" I thought it might have some helpful information in it. The second was included in my first order of produce from the CSA we just joined. It was full of recipes and articles about local farms and farmers and restaurants around Atlanta that use fresh and/or organic produce.
TRESSA, NORWAY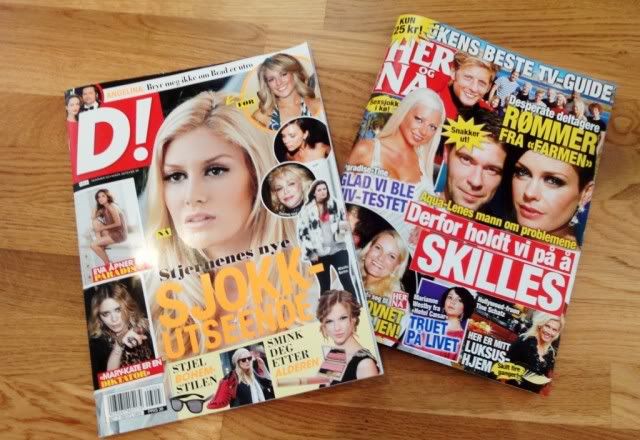 I know... T R A S H but I love em...
RIKAKO, JAPAN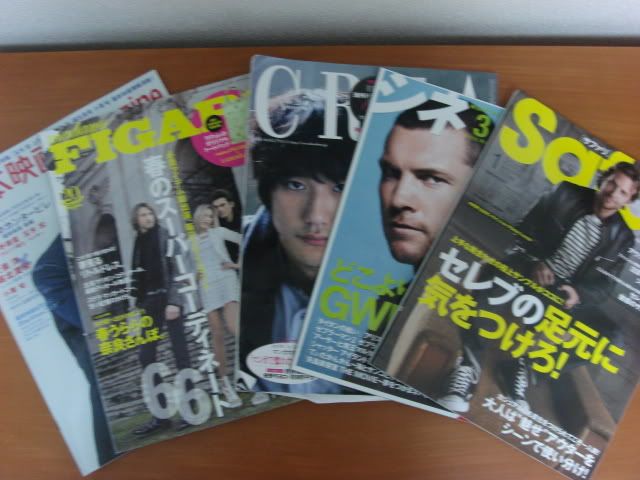 Movie, Fasion, Culture, Movie, Fashion.
LOLA, UTAH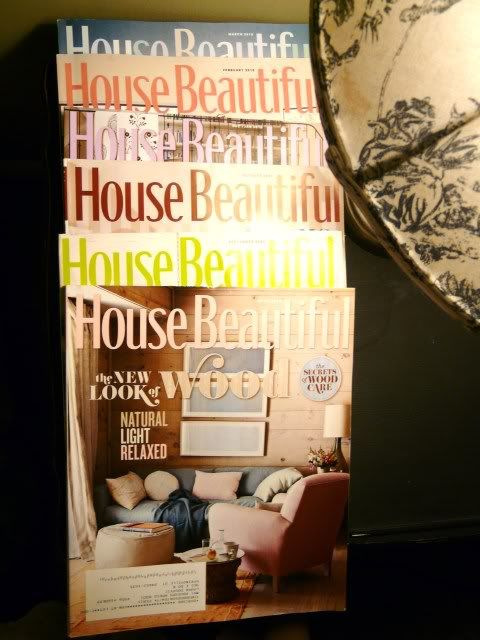 I love peeking in on beautiful homes that belong to other people and finding fun new design ideas. So, I sort of love "House Beautiful"...can you tell?
CORNELIA, SOUTH AFRICA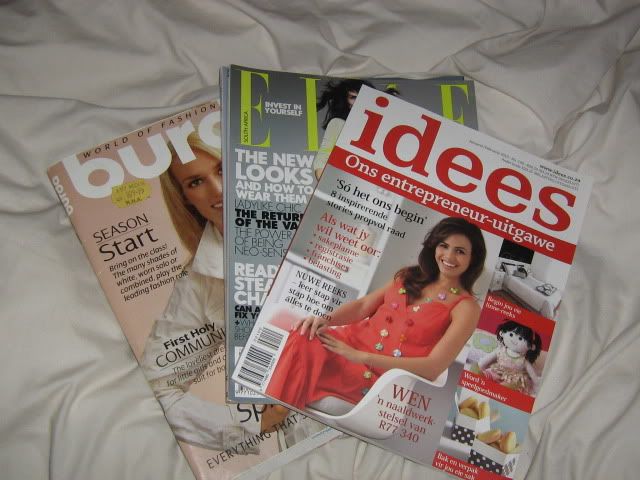 I couldn't choose one! From left to right: Burda, a German sewing magazine, rather difficult to find in South Africa. Then Elle, the SA version. Lastly Idees, an Afrikaans craft magazine.
EMILY, ITALY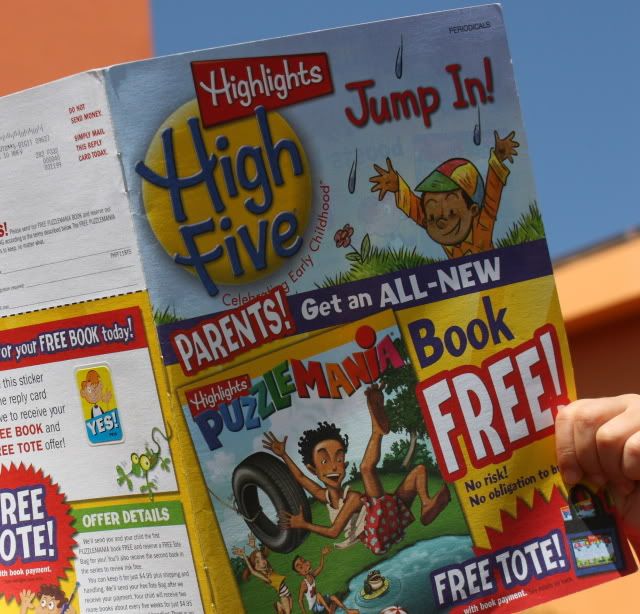 I don't often read magazines, but my mother-in-law got my daughter a subscription to Highlights for her birthday and it's a whole family favorite! Unfortunately, it takes ages for new issues to arrive. The February issue just came last week!
TEZZIE, FINLAND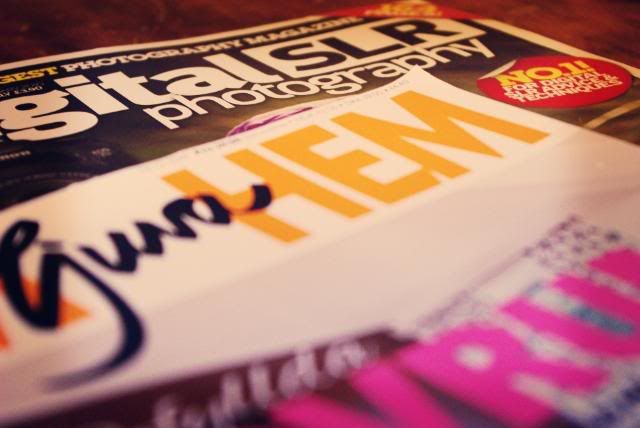 I'm not much of a magazine reader...but when I do pick one up, it's usually a photography mag, or home decor :D
SUKI, GERMANY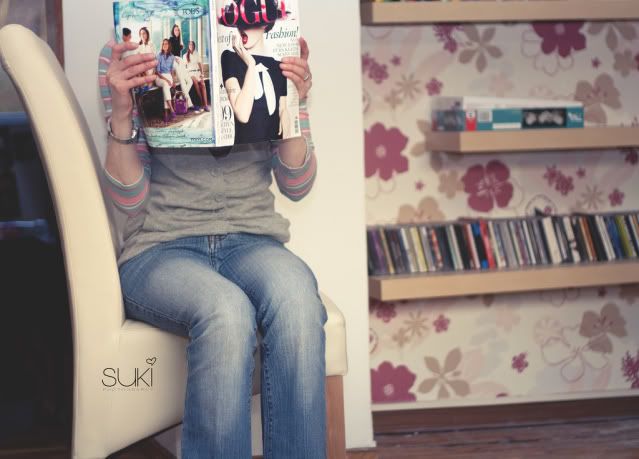 I love vogue. I get some inspiration from it. I just love to look at the pictures and pretty faces.