TEZZIE, FINLAND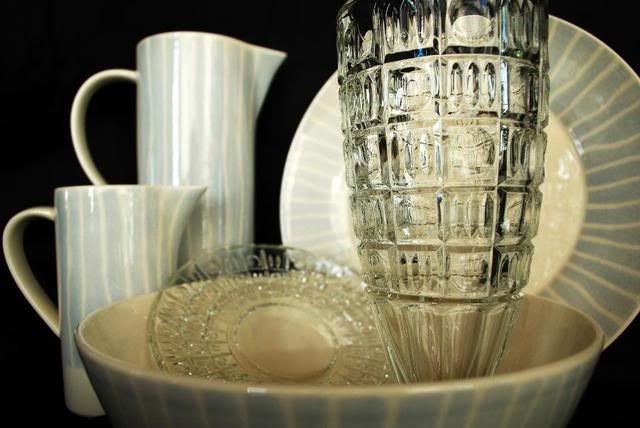 This category could be interpreted in two ways... I chose the easier one! LOL ! These are two patterns that I've been collecting for a while...the striped one is from Pentik, and the glass is an old pattern that I buy whenever I see them at yard sales, antique markets and second hand stores.
SUKI, GERMANY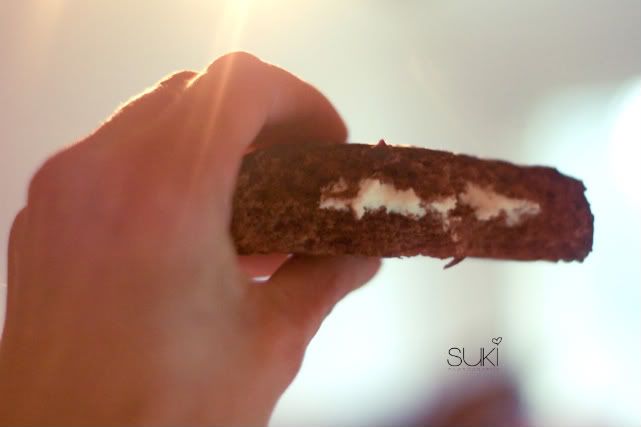 This is a yummy treat. Kinda like a little cake and oh so delish. This is not an actual dish. I love all sort of foods, so it was hard to capture the favourite dish for me.
LOLA, UTAH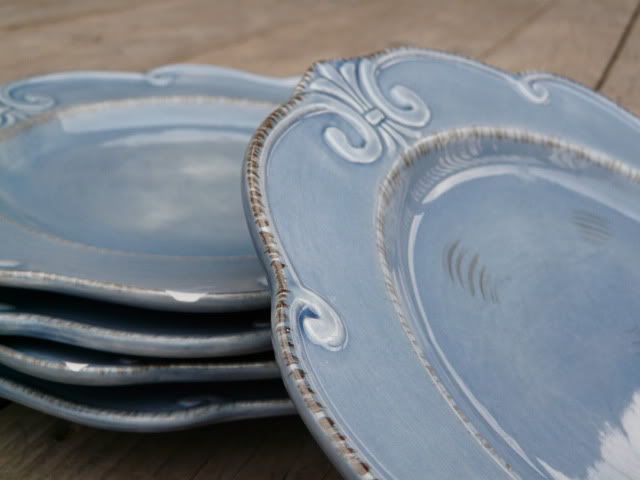 Though I d.r.e.a.m. of having beautiful heirloom dishes passed down to me from either one of my dear, beautiful grandmothers, I (unfortunately) happen to be one out of 60 cousins on my mom's side and one out of 30 something cousins on my dad's, so, my chances of getting much of anything sentimental or beautiful or special handed down to me are slim to none. :( I found these used little beauties at a flea market while vacationing in California. I love them. I love the color, the frilly mold, and I really love the white chips on their edges. There are only 5 of them, so I only get to pull them out for small, intimate gatherings, but those are the very best kind anyway, don't you think?
SARAH, GEORGIA, (US)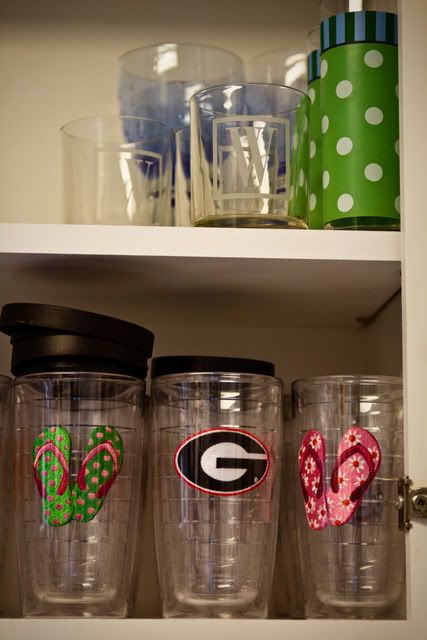 I love dishes! So much so that I had a hard time picking my favorite. I love dishes and silver and glasses...so I decided to show my most used and definitely my favorite cups to drink out of every day: Tervis Tumblers! They are FABULOUS! Insulated cups, in about any size you could imagine, great for hot or cold drinks, all kinds of lids (even sippy cup lids!). I heart my Tervis Tumblers.
RIKAKO, JAPAN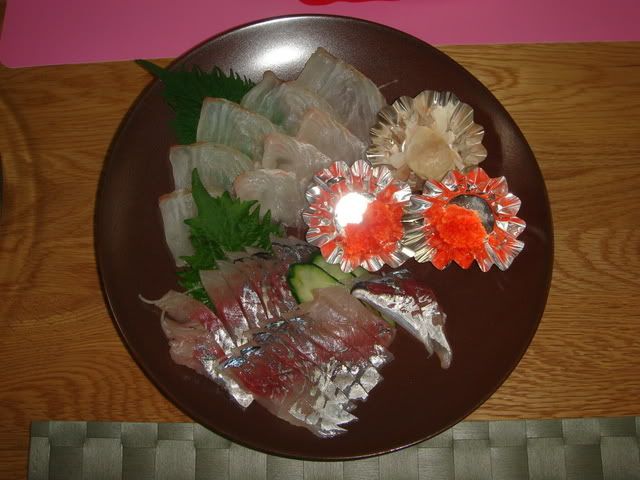 SASHIMI-Fresh raw seafood.
REBECKAH, PHILADELPHIA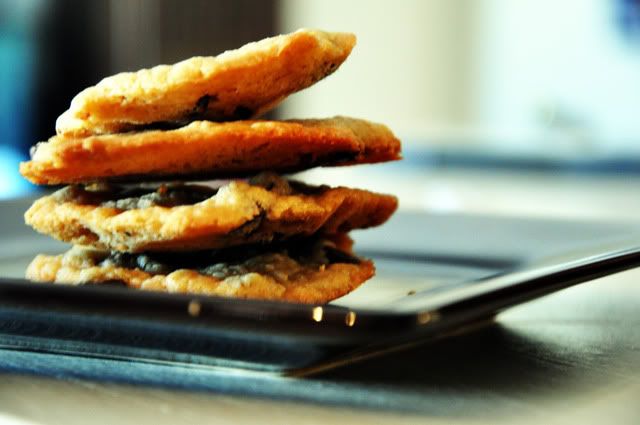 BUCKEROOMAMA, HONG KONG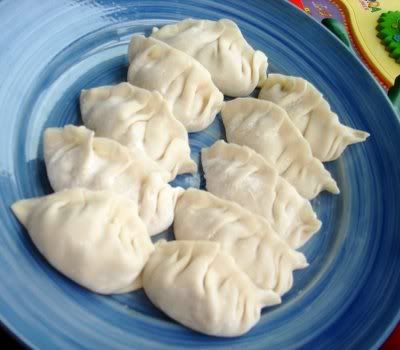 Homemade dumplings... yummmmmy!
NISA, THE BAHAMAS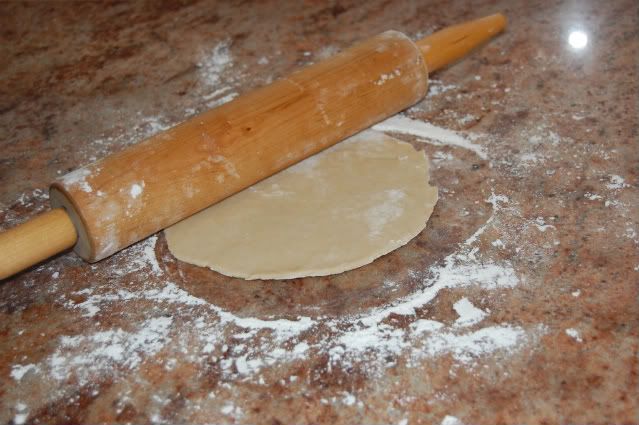 My favorite dishes start with homemade tortillas and turn into Enchiladas, burritos, quesadillas... Mm!
KATIE, INDONESIA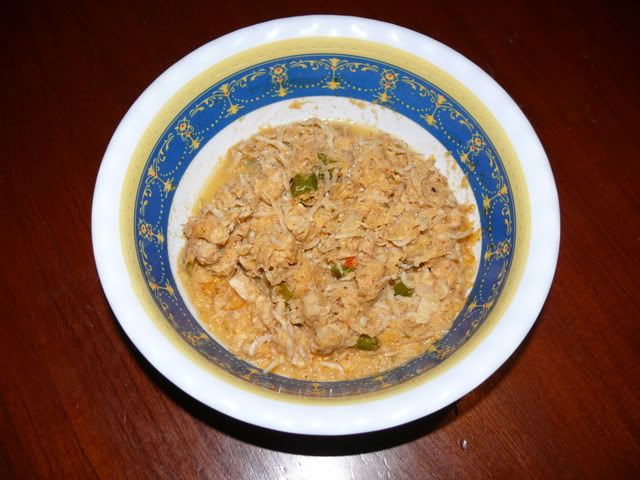 As I am currently camera-less, you are stuck with a picture of my LEAST favourite dishes: fish curry. This is no ordinary fish curry mind you, the fish used here is about half the size of your thumb and you eat it whole. Yup, that means bones, brains, guts, etc. Blech! To my credit I tried it, and while it was not all together terrible tasting, the thought of eating a dinner that was staring back at me was just too exotic for my tastes. (Since this photo isn't so great let me help you out - all of those "noodle" looking things are fish and the black "dots" are eyeballs. Ewwwwwwwwwwwwww!!!) What is my real favourite dish? Cafe Rio pork barbacoa salad - so good and devastatingly half a world away. *sigh*
CORNELIA, SOUTH AFRICA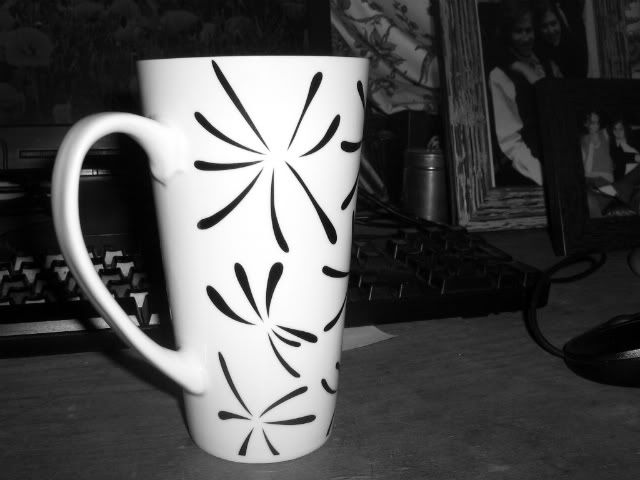 This mug is the most awesome thing. It can hold almost half a litre of tea and is my lifesaver during long study sessions.